Learn to cook Quick & Easy with Betty
Cincinnati Area In-home Cooking Classes are perfect for:

♦ Birthday Parties
♦ Bachelorette Parties
♦ Wedding Showers
♦ Couple Night Out
♦ Girls Night Out
♦ Holiday Parties
♦ Team Building Events
♦Gift Certificates Available
A Cuban Menu is a Popular Cooking Class Theme: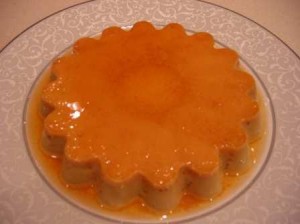 Tomato and Avocado Canapés with Manchego Cheese
Citrus Roasted Chicken with Black Beans & Rice
Roasted Seasonal Vegetables
Flan
Other Cooking Class Theme's Include:
"The Basics" – Not sure how to make spaghetti? Mashed potatoes that don't stick to the floor or a juicy chicken breast? This class if for you. Learn how make simple dishes and quick and easy techniques that will make your time in the kitchen fun and easy.
"Making Family Meals" – Do you feel like you need to cook? Overwhelmed by what to make for dinner? This is the class for you. Learn how to make easy, healthier meals that your whole family will love.
"Quick and Easy Cuban Cooking" – Learn the real deal from someone who grew up around Cuban food – in Miami, FL. Cuban food. These are simplified & healthy dishes everyone loves.
"Vegetarian Cooking" – Looking for ways to make your food nutritious, full of protein and taste delicious? You've come to the right place.
"Quick and easy desserts". Learn how to make delicious and rich desserts that are perfect for entertaining that look beautiful without the culinary degree.
"Party Food" – having a party and you're not sure what to make? This class if for you – tips and recipes that will make your next party a breeze.
"Seasonal Menu" – Just want to be entertained? Learn some new skills? Let me customize a menu for you, depending on the season.
"Saturday Brunch with Betty" – Learn how to make a satisfying and easy brunch! Easy and delicious Quiche, Muffins, Fresh Salads, topped with fresh dessert and maybe a mimosa or two!
Each Guest receives the menu, recipes and the tips and techniques to easily create the meal again in their own kitchen.
What are Customers Saying?
"I used Betty's in home culinary service for a friends birthday party. She was efficient and responsive from the planning phase throughout the entire process. The guests all had a great time, as she demonstrated cooking techniques and interacted in a fun, informative manner. I recommend Betty for casual, fun events, business team building, or customer entertaining."- Cheryl Rapp (From recommendation on LinkedIn)
"This was so much fun!" Thank you! I'll definitely check out your website." -Lauren M
"love her enthusiasm – kept my attention, really enjoyed it." Kathy S.
What are the benefits of an in-home cooking class?
√ Comfort of your own home
√ Supply drinks of your choice without restrictions or surcharges
√ Learn techniques with your own cookware & appliances
√ Customize class to your goals
Additional Information:
Prices vary, depending on the menu, and number of guests. All classes are customized to your goals & preferences.
For additional information and pricing email me at betty AT GourmetBetty DOT com or call 513.309.5506