Today's recipe is inspired by my delivery of fresh vegetables from Rice Family Harvest in Oregonia, Ohio. Everything here was delivered Sunday except the basil which came from my garden.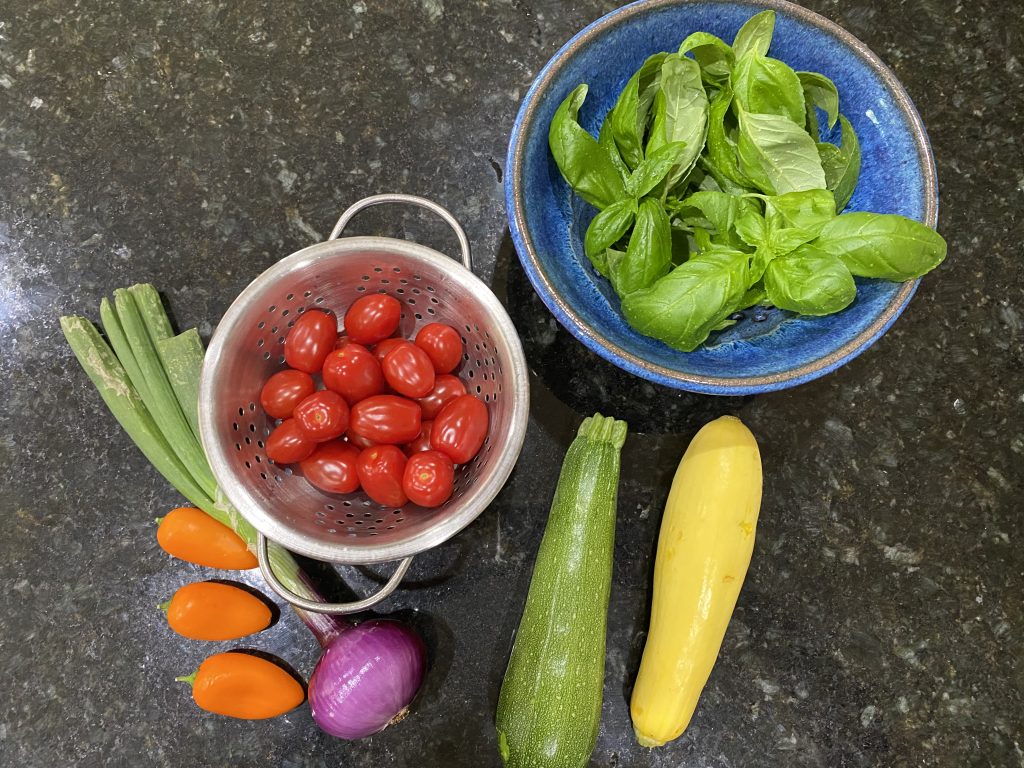 Ingredients:
1 pint of Cherry Tomatoes
1 small red onion
1 – 3 Tbs Garlic Olive Oil
Kosher salt and pepper (to taste)
Pinch of red pepper flakes
3 small peppers (or 1/2 of regular red, orange or yellow pepper)
1 medium sized zucchini
1 medium sized yellow squash
About a cup of Fresh Basil
Directions:
Preheat oven to 425F
Cut the cherry tomatoes in half
Dice red onion & pepper(s)
place tomatoes, onion and peppers into an oven & stove top safe skillet. Prefer to use a large cast iron skillet.
Add the garlic olive oil, salt & pepper to taste, and red pepper flakes, mix and place in preheated oven. Roast for 15 minutes.
While tomatoes are in the oven, use your zoodle maker to spiral the zucchini and squash. Place in a bowl. Add salt and pepper to taste, set aside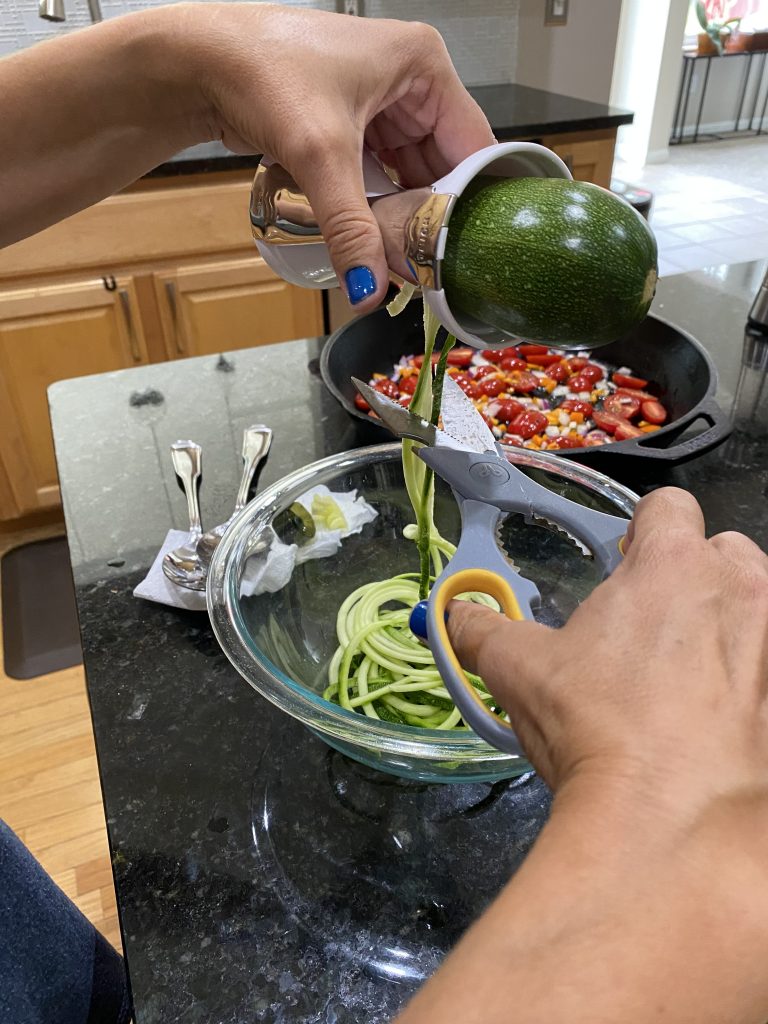 chiffonade the fresh basil and set aside
Once the tomatoes are done, being very careful to use oven mitts, transfer the skillet to the stove top. Set heat to medium-high and add zucchini and squash. Saute for about 3 – 5 minutes or until water is absorbed.
Turn off heat, add fresh basil and mix until incorporated.
Serve. Top with freshly grated parmesan if desired.